Some of the barriers that teachers may be experiencing are disengaged, unmotivated students with little to no stamina. And what writers need most to feel engaged and motivated whereby increasing stamina is seeing value in what they do. Opportunities to bring their full selves to the page make writing meaningful and real, but that doesn't just happen. We need to work regularly at providing strategies and opportunities for writers to generate ideas that allow them to show who they are and what is important to them. To help support teachers in this endeavor, I will begin with three strategies that I have recently learned or relearned when thinking about this work.
#1 Issues and Themes: An SEL Approach
I absolutely LOVE this strategy that my supervisor learned from Colleen Cruz through a recent Teachers College Reading and Writing Project Institute. It marries an SEL strategy with writing strategies and produces real writing using what is important to the writer right now.
First, jot down three issues or themes affecting you right now. Then circle the one most present for you.
Now take three minutes to write fast and furious to tell the story.
While sharing this strategy during professional development with teachers, I chose my issue of the stress I was feeling going into that particular day. I was feeling stressed, anxious, and overwhelmed, but also excited to share some tools that teachers could take back to their classrooms.
Share what you wrote and allow writing partners to turn and share.
Now take two minutes to go back or continue and write with the setting in mind. Be sure to share what you wrote and allow a minute for turn and share with writing partners.
Now take two minutes to go back or continue and write with action in mind. Take the time to share your writing and for a minute of turn and share.
Now take two minutes to go back or continue and write with dialogue in mind. Share what you wrote and provide a minute for writing partners to turn and share.
What did this exercise accomplish? Well, I can speak for me. This exercise actually calmed me down and greatly reduced my stress and anxiety especially as I shared my writing along the way.
While this exercise is an SEL approach, it is also a strategy for generating ideas and revising with different craft moves in mind. By doing this exercise at times, we are building a bank of small moments and issues that writers can choose to return to while providing opportunities to practice writing moves that can be applied within any writing piece.
I always recommend writing alongside student writers. It has value for writers to see how you go about writing even when it's tough. My action part was a struggle for me, and I didn't get much accomplished during that 2 minutes and it is okay!
It has value for you as well. It helps you see where the tricky spots are and what you do to approach those tricky spots so that you are in a better place to support writers. I found that I needed to write without worrying about dialogue rules so I could just focus on getting my ideas out first.
What kids really need to see? The above images are my rewrite to show you, the reader, how I went about the task in steps. But kids need to see what the writing really looks like. Writing does not come out perfect from the moment the pen hits the page. Below is what I really wrote during the exercise. Drafting is messy!
#2 Identity Maps
Identity maps are a way to web about yourself in order to help generate some ideas. Teachers should model this work using the age of their students. My students were typically 13 years old, so I would make mine as my 13 year old self. Start by webbing details about yourself. I'm a daughter, I have 2 sisters and brother. My parents are divorced. I live with my mom who is a single mom. I see my dad every other weekend. And so on and so one. Take something like 2 minutes to brainstorm. Always allow a minute for turn and share with a writing partner. One partner might have something that could spark an idea in the other.
Then pull up the personal and social identities and see what you can add. I did this in a new color. I was able to add new information to the web including: my mom's side is Scottish and and German, my dad's side is English and Swedish, I live in Bensalem, I don't play sports, but I'm involved in theater.
From there begin to add story ideas. For example, I moved twice in eighth grade and it was the absolute worst year of my life. There was a fight during a dance off at the roller skating rink with my youth group. Who has a knock-down-drag-out fight at a youth group gathering? Or being told every year we couldn't celebrate St. Patrick's Day because, "We are Scottish NOT Irish!" and then my mom visits Ireland and we became 100% Irish overnight and my mom visited "the motherland" every year after that. There are also many stories surrounding the fact that my sister and I hated each other (not anymore) including the great early morning curling iron fiasco.
You could even take 3 minutes for you and student writers to write fast and furious about one idea. Doing so helps writers decide if it's a worthy piece to take to publication or a piece to practice strategies within.
#3 Issue and Theme Walls
This approach can easily be done when reading with students and move into their own reading. The walls can be notebook pages and/or physical walls that are continually added to.
So, the First Chapter Friday reading did make many of the teachers want to make sure this book is added to their classroom libraries. It really is an incredible book! I asked readers to listen with pen in hand and jot any issues or themes that stand out to them. Afterwards, I asked readers to turn and talk about the issues and/or themes that they were already noticing.
They then were asked to add one or two ideas to the wall. Below are some of the issues noticed within the group as well as my notebook jots while listening.
This can be done with any text: read alouds, mentor texts, First Chapter Fridays, and even using independent reading books. By creating an issue wall and issue notebook page, writers can then go there for inspiration for writing ideas. I could look at my page and already have specific ideas for times when assumptions were made about me or when it was tough to be the new person. This does not only work for writing narrative but informational and argument as well.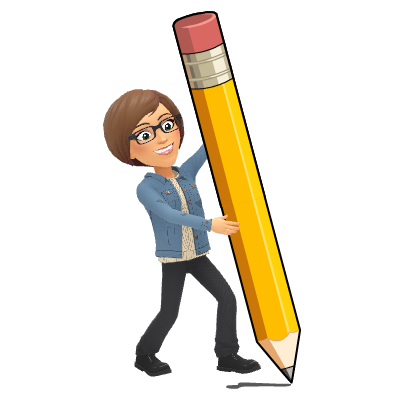 Whatever you do to help writers generate ideas, keep in mind that writers need many, many opportunities to generate ideas that bring their full selves to the page. Find ways to weave it in throughout the year. Maybe even have a section in the writer's notebook for this cause. Lastly, remember that not every draft or every piece started needs to be taken to publishing. Sometimes drafting for a few minutes and revisiting drafts at times to practice developing writing skills is just as valuable, if not more, than taking one piece to publication.